Breman Shipping Installation Genemuiden, Netherlands

Breman Shipping Installation is a dynamic company with more than thirty years of experience in technical installations for passenger ships and sea-going and inland waterway ships. All of the activities mentioned on this website are performed by us; if necessary under the supervision of the shipping inspection, which is also an advantage for you. Because of our reliability in delivering solid work, we have a highly considered name. Modern technology and workmanship are the driving forces behind Breman Shipping Installation. What we also value for our clients is: - good advice and engineering for every installation; - 24-hour service, wherever you are sailing; - highly competitive prices; ask here for an obligation-free quote.

unselect all/select all
You have 0 products selected
Multispilt-systems
Send enquiry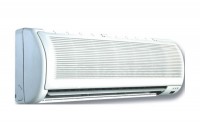 The principle of multi-split systems involves the installation of one outdoor unit (with a compressor and condenser) and one or more indoor units.